Initiatives related to PCI DSS
Initiative for TMN Center
We have acquired a compliance certificate for version 3.2.1 (the latest version) of the "Payment Card Industry Data Security Standard (PCI DSS*)", which is an international security standard for the credit card industry. This means that the level of security for our systems is proven to meet a high standard.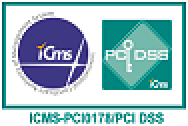 The use of cashless payment is on the rise, and its importance as a social infrastructure is increasing. We believe we should ensure the latest security level, therefore we are continuously working on enhancing our security.
* "PCI DSS" is an international standard for credit card security, which was jointly formulated by five international payment brands (VISA, MasterCard, JCB, American Express, and Discover), with an aim to protect the information of credit cardholders and enable safe transactions.
Initiative for merchants
Under the Revised Installment Sales Act., "non-retention of card information" and "conformance to PCI DSS2" have become mandatory. For merchants, PCI DSS is expected to be a heavy burden, as acquisition of certification entails issues related to cost, time, and lack of human resources. TMN offers solutions that will reduce the cost and labor involved in obtaining PCI DSS certification.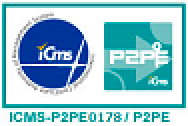 1. TMN provides a payment terminal which can reduce the requirements for obtaining PCI DSS certification to one tenth or less.
With our next-generation multi payment terminal (UT-X10) combined with TMN Center, we can offer a framework that is fully compliant with the P2PE (Point-to-Point Encryption) method. P2PE supports end-to-end straight through encrypted security between a payment terminal and TMN Center. Merchants will be able to reduce the requirements for obtaining PCI DSS certification to approximately one tenth or less by adopting a framework that is fully compliant with P2PE.
2. TMN supports smooth achievement of compliance.
We offer consulting services in cooperation with our partner company to help merchants achieve compliance with PCI DSS.