Electronic Payment Solutions
Since becoming the first company to commercialize the use of cloud based e-cash payment in Japan, TMN has continued to setting new standards in the industry by leveraging the advantages of TMN, from the low cost of payment devices to the streamlined operations. Currently, in addition to e-cash payment, TMN provides a wide range of electronic payment solutions such as credit cards, QR Barcode payment, and house prepaid, with the total amount of payment processing exceeding 3.7 trillion yen per year (FY2023/3) and the TOTAL number of Installments exceeding 830 thousand units (as of end of Mar. 2023), and it is expected to expand further in the future.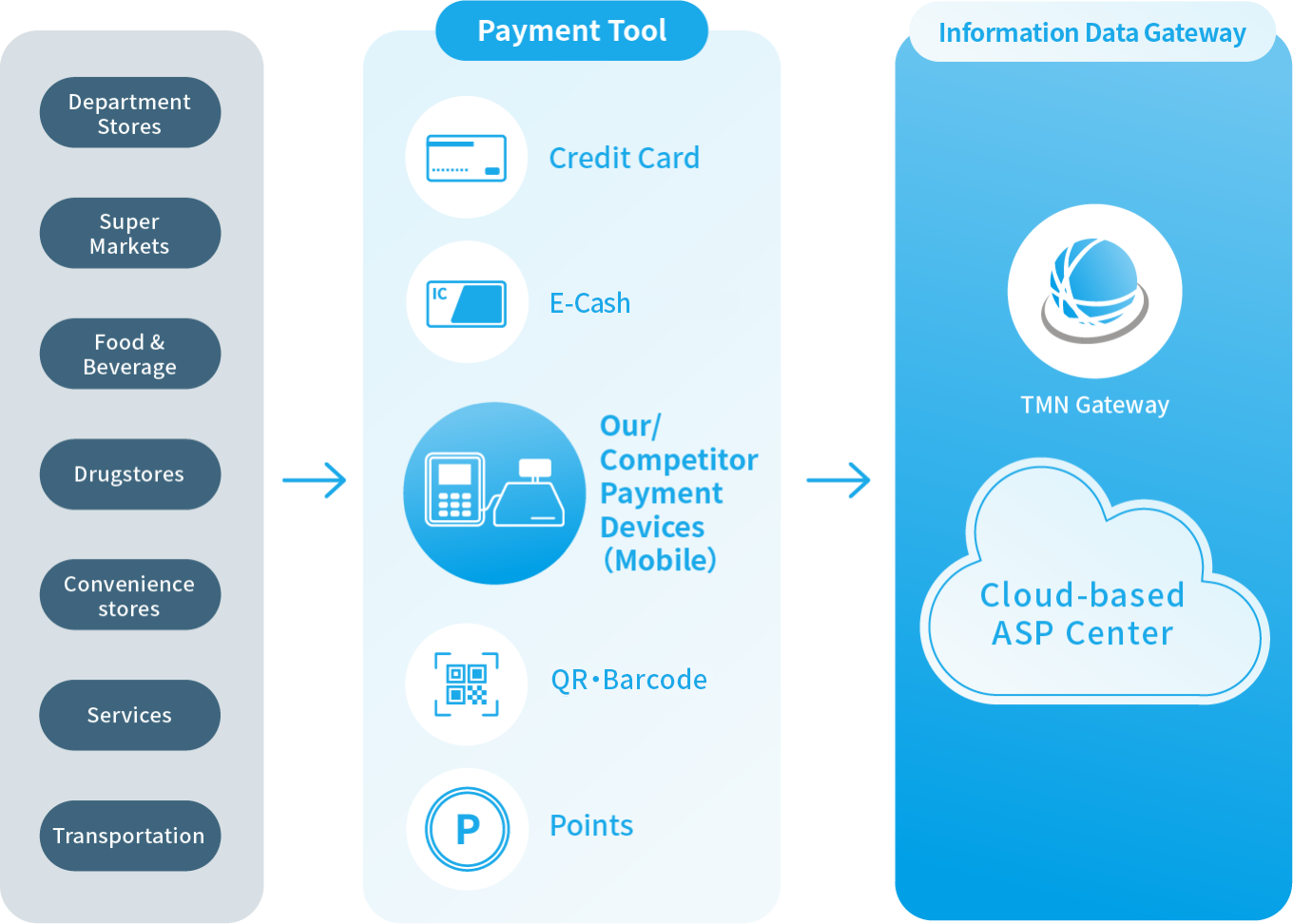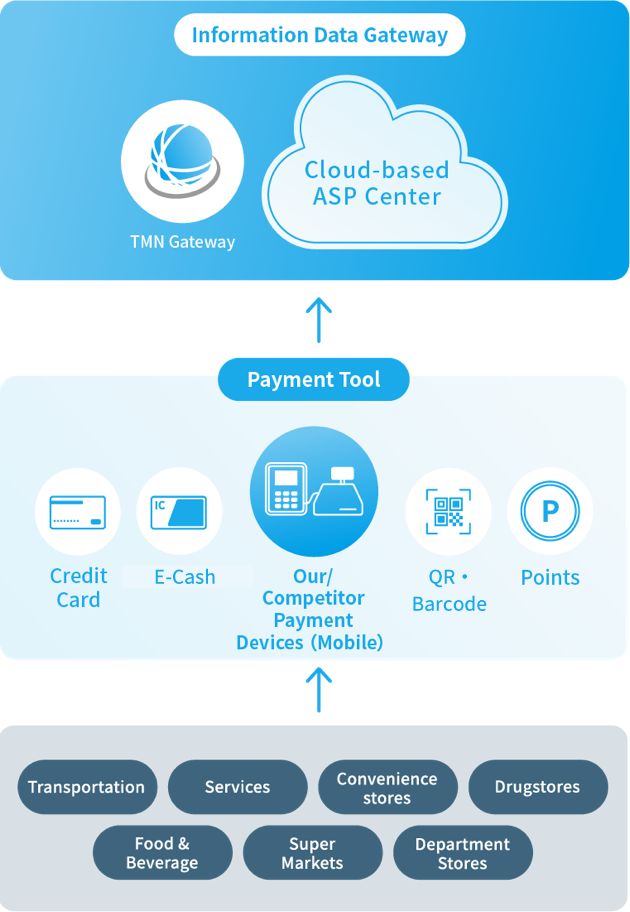 Electronic Payment Device
TMN is a one-stop provider of both electronic payment terminals (hardware) and TMN gateways (software) developed by TMN.
TMN's strength lies not only in software technology but also in the proprietary hardware technology, and have proven experience in customizing various devices manufactured by other companies.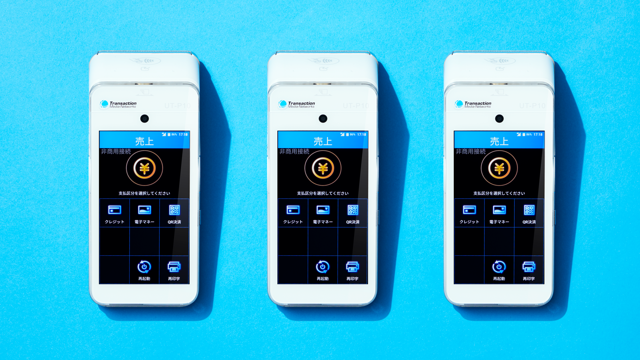 Marketing Solutions
TMN offers a variety of marketing solutions based on cashless solutions that lead to increased revenue for participating businesses. Not just as an infrastructure, but as an added service that contributes to the efficiency and added value of the business and as a result providing new value to their consumers.